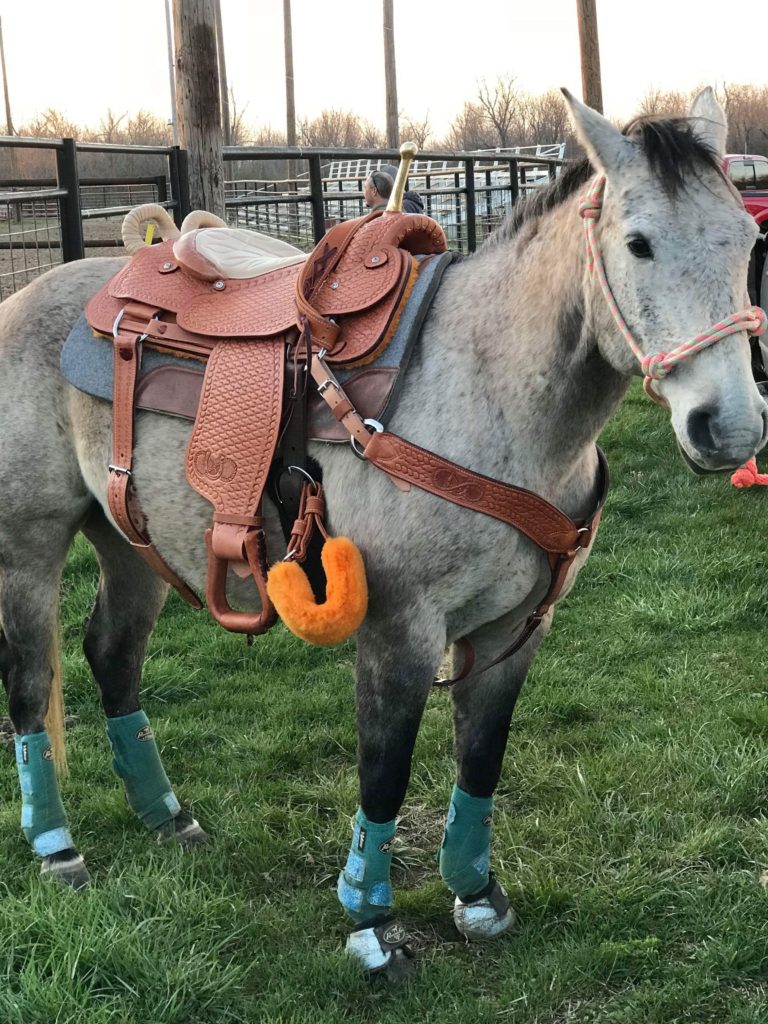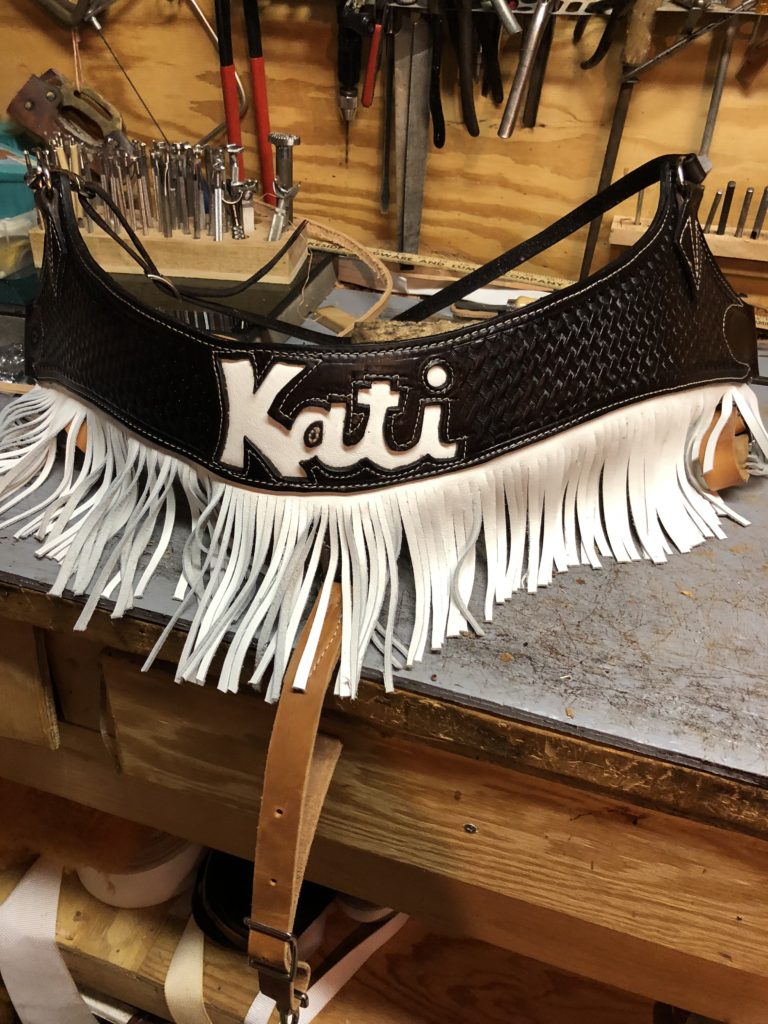 Breast Collars
Three Options are available.  One piece full collar with strap over the neck, steer tripping collar or conventional center ring collar.  All are available with lettering, various trim colors, and fringe.
Bridles Halters and Reins
Standard headstall has buckle on each side, brow band and throatlatch.  From that point on numerous alternatives are available including custom beading.
Halters feature bronc nose bands with custom beading.
Reins are standard roping rein design or with a built in quirt.
Straps
Hippodrome straps are available in three models.  2″ wide thick leather, two ply leather or rolled edge covering a nylon core.  Center buckles are also available.l
Drag straps are either harness leather/nylon/latigo or nylon wrapped in chap leather.  Come with a sheepskin sleeve.
Repairs and Rebuilds
No repair is too large.  From rebuilding crupper handholds, recovering seats, replacing sheepskin on skirts, rigging replacements…  Send pictures and can work up a firm quote for you.